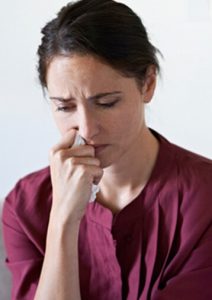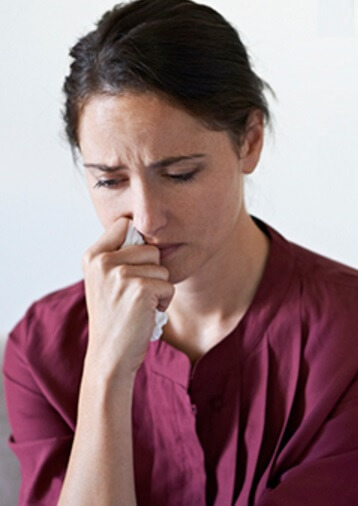 On the day of my fateful doctor's appointment, I penciled in a mere hour out of my busy schedule to get in and out of her office and back to mine. Little did I know it'd be the day that turned my life upside down — the shock alone might've kept me shuttered away in my bedroom for weeks to come.
The news? My hormones had tested at post-menopausal levels. And I was still just 29. With that came my diagnosis of premature ovarian failure (POF).
As I emerged from that appointment, I felt a gut-wrenching sense of emptiness. I held my emotions together, and with a shell-shocked non-reactivity that betrayed the true turmoil waiting around the corner, I pulled out my cellphone and made a hurried call to my boss.
I immediately returned home then fell to the floor, belongings still attached, and wept for what seemed like an eternity.
My career was still in its infancy, but I'd managed to forge a path to a great position in a profession I loved.
In a single moment, everything about my life and career I'd held in such high esteem seemed to become worthless. Whatever accomplishments I could claim my own and the dreams I'd achieved — it all seemed to pale in comparison to this blow.
Crashing to my knees, I felt like my career, my ambitions, my life and my dreams went down with me.
Time passed, however, and this early outburst gave way to a mellower, but equally excruciating few weeks. Still in my late-20s, I simply couldn't stop the grief about being suddenly infertile, the fears about my health and those feelings of vulnerability and lack of control.
Indeed, for the first time, I felt like my destiny was outside of my own hands — I felt like fodder for the type of magazine horror story I never believed could leave me in its wake.
Starting my own family was an integral part of the vision for my future that I'd painstakingly constructed in my dreams. But a host of other agonizing questions kept rattling around in my head too: Was I still attractive? Was I 'old'? Was I still a real woman? Was I now exposed to myriad health risks because of low estrogen? I didn't feel like me anymore.
I think I was numb for a day or two, then the full extent of my new reality hit me like a wall all over again. I kept trying to push my emotions aside, telling myself I could handle it, that it wasn't that bad.
But inside I was breaking down. I had built a life, and I was convinced it was crumbling before my eyes. The blow of premature menopause had exposed a soft underbelly I'd long tried to hide — the delicacy of my self-image was exposed for all to see.
I had hit rock bottom.
As weeks turned to months, I became aware of my increasingly forlorn presence around friends and colleagues. I was incredibly fortunate to confide in so many supportive people, but I knew I had to turn a corner somehow.
My diagnosis of premature ovarian failure had temporarily stolen away my capacity to take joy and pleasure from the things I loved. This new reality had consumed me for long enough, and I began searching for the catalyst to right my state of mind.
Soon I discovered a local group and had the privilege to meet more and more women suffering similarly — often in total silence. Much to my surprise, I found a great number of women who'd not only gone through premature menopause but who'd suffered from a near identical emotional fallout as I had. Over time, I realized how common the issue was, and I found comfort and support among an entirely new group of peers.
In fact, research from Imperial College London suggests that around 6% of women go through menopause before the age of 40. The scientists behind this study also reported a 'profound' impact of a diagnosis on the quality of life of sufferers. It is believed that over 100,000 women per year enter menopause early in the USA alone, and the numbers appear to be growing.
Many years removed from the shock of my initial diagnosis, I now feel able to reflect on this change in my life with a greater degree of objectivity. What I found over time was that the feelings of grief and loss reduced in intensity and frequency. They never go away completely, but they do become more manageable.
As I speak to more and more women in that same situation, I urge them to have the patience to endure that gradual improvement.
I now realize that I'm still the same person — if anything, a little better of a person. Premature ovarian failure forced me to come to terms with many personal issues.
It made me think long and hard about who I really was, how I defined myself, what mattered in life. It pushed me to open up to other people, to speak out and to communicate what I felt and thought. It has made me grow.
I'm not going to pretend that I wouldn't have preferred never having gone through menopause at such an early age. But I have discovered that the worst times do pass… and the good things in life do endure.
Over the years I've become increasingly passionate about connecting with and helping other women who've endured premature ovarian failure — from those just emerging from the initial shock of a diagnosis to those veterans (like myself!) moving on with our lives in positive ways.
This journey came full circle when I took on responsibility for our support website right here at EarlyMenopause.com. The singular goal here is to provide a compassionate resource for all, tailored to help and care for sufferers of POF and early menopause in an understanding environment.
Being involved with this online community has given me the special opportunity to give back to others starting out on a well-trodden path that can nevertheless seem deeply lonely. If you've been affected by premature menopause, or you know someone that has, please don't hesitate to point them in our direction. Right now, our contact form is swamped with requests for help from women across the world and we do our best to help everyone. However, the more women that join in with our community, the more we can turn this into a collaborative platform as well. That is the ultimate goal.
Premature ovarian failure (POF) remains an under-recognized women's health issue, but together there is no limit to the progress we can make with open sharing and discussion.