Maintaining a nutritious diet is an essential strategy we have at our disposal to combat both the symptoms and long-term health risks associated with an early menopause. In an ideal world we'd get all of these nutrients from dietary sources, but in cases where that isn't possible, supplements are a viable alternative.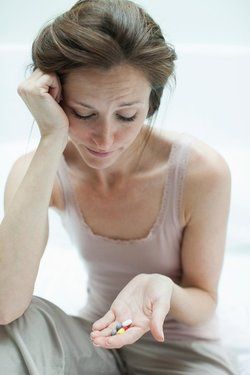 Doctors will correctly tell you it's best to get your vitamins from food sources themselves. And they're absolutely right! Often the nutrients in foods are more helpful than isolated vitamin supplements.
But let's be honest — I know from experience that I occasionally don't eat as well as I should and sometimes don't get enough of the right vitamins from my diet alone. And I'm willing to bet it's a similar situation with many of you. This is why it often makes a lot of sense to take vitamin and mineral supplements.
No, taking supplements doesn't mean you shouldn't make every effort to eat healthy. But it can help ensure that you're getting the help you need to ease the symptoms of early or premature menopause… and fight your increased risk of osteoporosis and heart disease (source) — whether you're on hormone replacement therapy (HRT) or not.
Here's a rundown of the nutrients that may help you:
Sources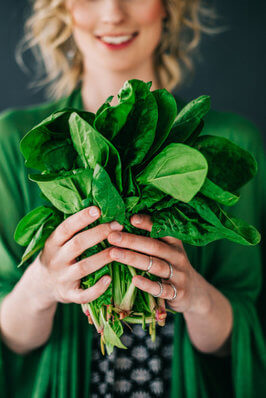 Liver, cod liver oil or other fish liver oils; egg yolks; spinach and other dark green leafy vegetables; cheese and fortified milk products.
Recommended Dosage
Vitamin A palmitate or acetate are the most easily absorbed forms of Vitamin A. The Institute of Medicine's current recommended daily intake (RDI) for women is 2,333 IUs. Intakes of up to 10,000 IUs appear to be safe according to research but there may be drawbacks to exceeding the RDI (source).
Be sure not to take too much Vitamin A as it is toxic — and, if you have kidney problems, check with your doctor before taking any supplementary Vitamin A.
Because of its toxicity, many doctors and researchers suggest that you get Vitamin A through your diet alone — or in a small amount in a multi-vitamin. You may then take beta-carotene supplements to fulfill any Vitamin A needs. Beta-carotene is preferable because it is not toxic but can nevertheless be utilized by your body to form Vitamin A.
B Vitamins
Sources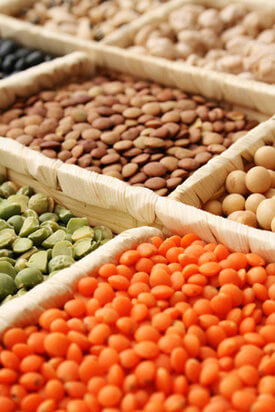 The different Bs are usually found in the same foods, including beans, whole grains, liver, brewer's yeast, egg yolks and more.
Recommended Dosage
Because the B vitamins work together to perform such vital tasks as helping with glucose metabolization, supporting your liver and decreasing stress, it's usually recommended that you take the entire B-complex, not just one or two of the vitamins.
To treat the symptoms of menopause, some researchers recommend you take at least a 50 mg B-Complex, that contains 50 mgs. of Thiamine (B1), Riboflavin (B2), Niacin (B3), Pantothenic Acid (B5), P6, PABA, Choline, Inositol; 50 mcg. B12, and 400 mcg. of folic acid.
One reason for this is that sufficient intake of folic acid (vitamin B9) has been linked with significantly reduced incidence of menopausal symptoms, including hot flashes, in placebo-controlled studies (source). Recently there has been a trend toward taking methyl folate supplements as an alternative to folic acid in light of research indicating the former is better tolerated by our body (source).
Sources
Citrus fruits and other fruits such as melon (cantaloupe and honeydew) and strawberries; cruiciferous vegetables , such as broccoli, Brussels sprouts, cauliflower, cabbage; dark green leafy vegetables such as spinach, collard greens.
Recommended Dosage
RDA is 75 mgs, but doses up to 500-1000 mgs daily may help menopausal women to experience the full benefit.
Citrus Bioflavonoids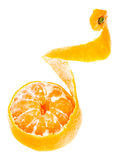 Sources
Found in the pith — the white inner peel — of citrus fruits as well as in blackcurrants.
Recommended Dosage
No conventional required minimum allowance for bioflavonoids, but the typically recommended dosage for women in menopause is 1000 – 1500 milligrams a day, or a 250 milligram capsule taken four to six times daily. Studies have shown help with hot flashes when taking 1200 mg of Vitamin C and 1200 mg of citrus bioflavonoids (source).
Vitamin D
Sources
Fatty fish (salmon, sardines, herring); fortified milk and other dairy products; egg yolks; fortified cereals and breads.
Recommended Dosage
1000-2000 IUs; possibly more depending upon your personal situation.



Vitamin E
Sources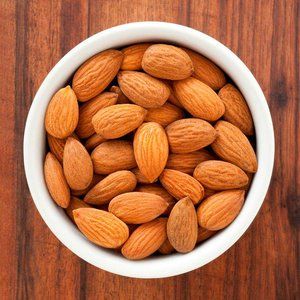 Eggs, wheat germ and whole grains, nuts (such as almonds and walnuts), legumes (such as peanuts).
Recommended Dosage
The RDA of Vitamin E is quite low — 15 IUs, but most doctors recommend far more than this, especially to help with menopausal symptoms.
Generally, 100 to 800 IUs is the common recommendation — with many doctors recommending a split dosage of 200-400 IUs of Vitamin E in the morning and another 200-400 IUs in the night.
But keep in mind: Vitamin E isn't safe for everyone. If you have rheumatic heart disease, high blood pressure or diabetes, or take digitalis drugs, Vitamin E can be very harmful.
It's best not to take more than 100 IU in this case. And definitely check with your doctor before even taking this small amount.
Calcium
Sources
Dairy products; sardines; dark green, leafy vegetables; seeds; nuts.
Recommended dosage
1,000 to 1,500 mgs each day.
Boron
Sources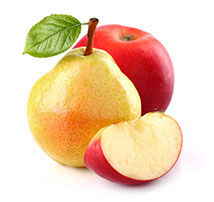 Fruits, including apples and pears; green and dark yellow vegetables including broccoli and carrots; nuts including almonds and hazelnuts.
Recommended dosage
1-6 mgs each day.
Magnesium



Source
Whole grains; dark green leafy vegetables; nuts; milk and dairy products; meat and fish; dried cooked beans, especially soy beans.
Recommended dosage
400 mgs each day.
Potassium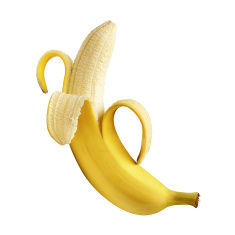 Sources
Bananas, potatoes, nuts, citrus fruits.
Recommended dosage
This is a mineral that you generally get enough of through eating properly; however, if you think you aren't getting enough or have low potassium levels, you might consider a supplement offering 99 mgs per day.
Iodine
Sources
Fish, iodized salt, seaweed, shellfish, kelp tablets.
Recommended dosage
150 mcg each day.