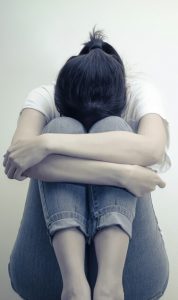 Recently, we explored the range of emotional and mental symptoms that often go along with an early menopause diagnosis.
We looked at practical ways of coping with this new reality and the feelings of sadness and hopelessness women often feel when confronted with menopause before they expected it.
In this follow-up piece we will identify ways of finding personal acceptance and seeking effective support mechanisms that work for you. This article will also touch on strategies that may help you regain control of your life after the shock of premature menopause.
Afterall, it is understandably difficult not to feel shortchanged when faced with this major change in your life.
Anger: The "It's Not Fair" Syndrome
Other women your age can have children and you can't. Other women your age aren't faced with the consequences of having a reproductive system that has essentially stopped working. They don't have to come to grips with concerns about aging, debates about hormone replacement therapy (HRT), and thoughts of osteoporosis and heart disease.
"It's just not fair!" you want to scream sometimes. And honestly, it isn't fair. Some people may tell you to get past that feeling by remembering others who are less fortunate than you, but while that may help a bit, you still have that deep-down feeling of having been cheated.
To make matters worse, many of the physical symptoms of menopause, such as hot flashes, insomnia, and night sweats, help feed the fire of your anger. You're often exhausted, which makes you jumpier, which, in turn, makes it easier for you to get angry and stressed out.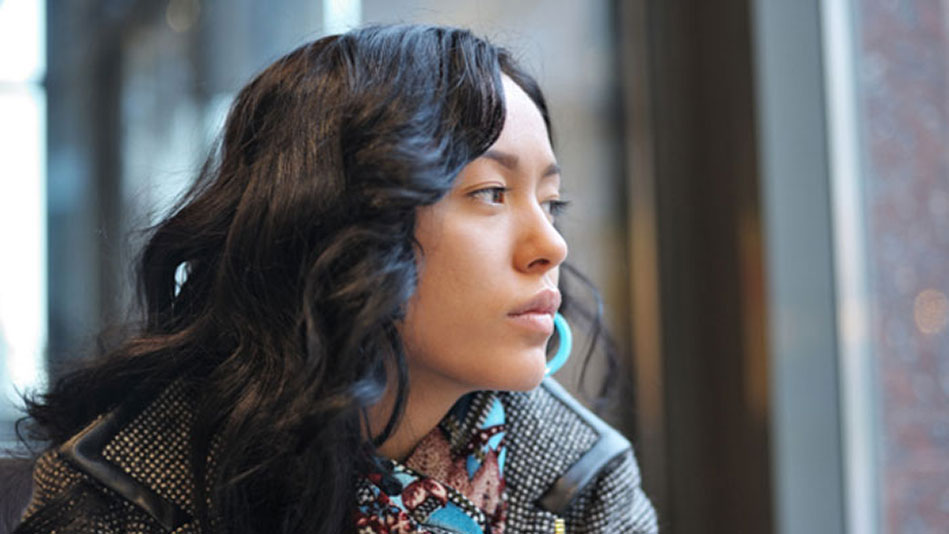 Oddly enough, though, the anger you may be feeling can be a very positive force — a healing force for you. Often you'll find that the anger, the feeling of being cheated or shortchanged, occurs after you've gone through a period of grieving. Instead of sinking into a mire of depression, you find yourself lashing out instead. This is common and very healthy. It's a natural step on the road to acceptance of your premature menopause.
The problem is that you may sometimes turn that anger you feel about premature menopause against other people or other situations that have nothing to do with menopause. Many women find themselves yelling at their children or starting fights with their husbands, and up feeling even worse once the anger has passed. Instead of the rage they felt, they're consumed with guilt and consider themselves bad mothers or wives.
While it is understandable to feel guilty about taking your anger out on someone who has nothing to do with it, do recognize that the emotional upheaval you are going through is the cause. You're not "bad" for reacting badly to an inherently difficult situation; you're just stressed out.
Some women turn their anger about premature menopause into anger at themselves: "I should have had a child earlier," "I should have lived healthier," "I should have guessed what was happening."
There are hundreds of ways you can blame yourself, but none of these thought patterns are helpful. I know how tempting it can be to do this, but dwelling on these "should-haves" can only make you feel worse. Premature menopause isn't your fault. It's something that happened to you, something you couldn't prevent.
If you notice that the anger you feel is getting the upper hand of your life, you can work through it in some different ways:
Feeling Powerless: How to Regain Control
One of the most disconcerting aspects of premature menopause is the feeling of being out of control. Your body is going bonkers, and you're stuck going along for the ride whether you want to or not. And, worse, you can't do a thing about it.
Well, actually, you can. While you can't reverse premature menopause, you can fight back against that "out of control" feeling by taking charge of your body and your mind. It is a way of being active, of seizing power when you feel the most powerless.
Regaining control of your body and mind allows you to regain control of your life. It is a way of making premature menopause only one aspect of your life, not the be-all and end-all that it often seems to be, especially at the beginning.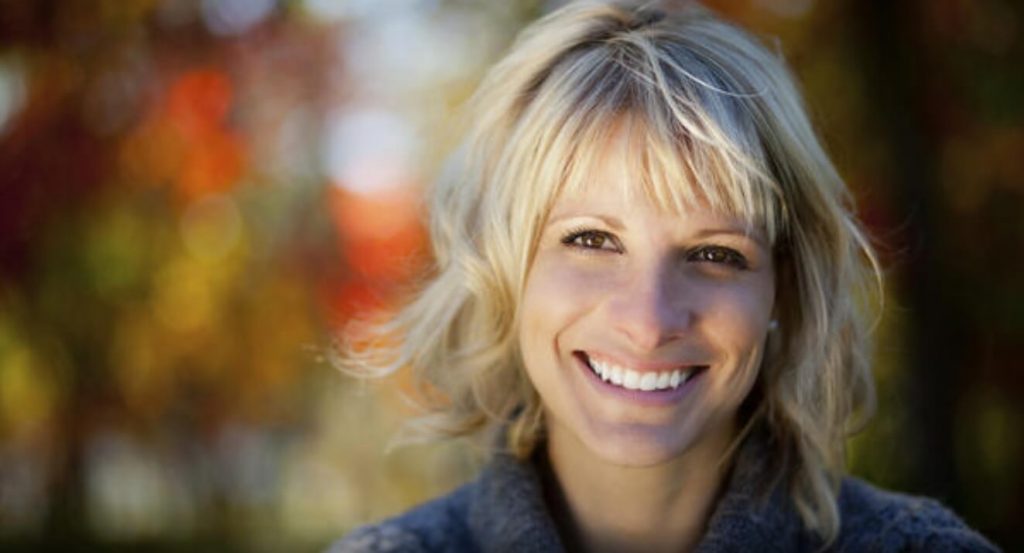 Getting support from others is a vital component of overcoming this difficult stage in your life, whether it's your husband, your family or friends, or a more formal support group of other women in the same situation.
Because premature menopause wreaks such havoc on you physically and emotionally, it's important to vent sometimes, to find people you trust who you can talk to, unload on, and just draw comfort from.
Virtually all the women I have spoken with who are going through premature menopause said that talking out their concerns, worries, and fears was a great help in adjusting to this change in their lives.
Possibly one of the best ways of coping with the emotional fallout of early menopause and maintaining a sense of calm once you've passed through the worst of the transition is to join a support group of women who are experiencing the same things and can truly understand what exactly you are going through.
Many women do find specialized support groups a great way of connecting and sharing their experience with other women going through early menopause. For a lot of women, it is the first time since diagnosis that they begin to feel less alone.
You can ask questions, share experiences, and discuss feelings with others going through the same challenges. In many ways, these groups can be a venue for openness and honesty in an environment where you know you'll find understanding.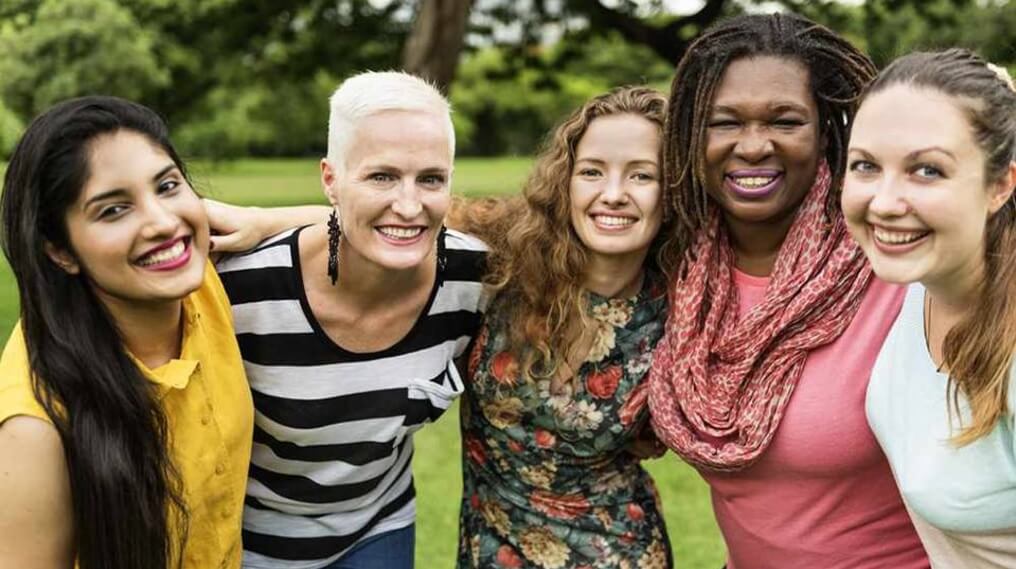 While you may confide in friends and family, other women in premature menopause are in tune with you; they're going through the same ups and downs as you are. They have many of the same fears and are fighting the same battles with their bodies and emotions. Most importantly, you start to realize that you aren't alone. There are other women out there like you.
How can you find a support group?
If you're fortunate, you may be able to locate an in-person meeting in your area for women in premature menopause whether naturally, through surgery, or due to cancer treatments.
Infertility sites such as INCIID (the International Council on Infertility Information Database) are often a good place to find other women in premature menopause. If you're in premature menopause due to surgery, there are numerous support groups tailored to women who've had oophorectomies or hysterectomies.
National Infertility associations often have local offices and maintain programs and support groups for women. One of the largest of these is Resolve, which has both a national headquarters and local branches across the country.
Here are some further places to look:
• The EarlyMenopause.com Community — our own messageboard intended specifically for women going through premature menopause
• HysterSisters — a fantastic support option for those who've entered early menopause due to hysterectomy
• The Daisy Network — this long-established UK support network offers advice, support, and a members-only online support group
• Resolve — the National Infertility Association is a great place to find support groups for women suffering from infertility related problems. Many individuals here have also been through premature menopause