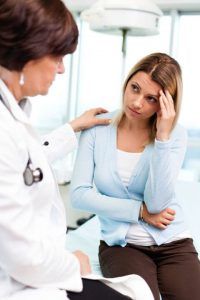 It's tough enough for anyone to find a doctor who can work well for and with you — and it's sometimes even more difficult when you're going through early menopause or premature ovarian failure (POF).
Many ob/gyns seem more interested in the obstetrics side of their practice and don't seem to have as much time to spare for someone who's not pregnant.
In addition, speaking from experience, it's sometimes uncomfortable sitting in a waiting room filled with other women your age who are pregnant, when you're dealing with the unwelcome fact that your reproductive system has shut down.
Other doctors, even those who specialize in menopause, often aren't used to dealing with a young  woman coping with this situation. They don't understand the emotional fallout you're going through; or are too quick to assume that your situation is just the same as that of a woman in her 50s.
Then there are the doctors who just won't listen. They'll dispense knee-jerk bits of information along with prescriptions, tell you to come back in six months and you leave the office feeling somehow dissatisfied.
And you should  be dissatisfied. Premature ovarian failure and early menopause are special situations that demand a good relationship between patient and doctor. Because this condition combines both physical and emotional issues, you need to feel you can talk honestly to your doctor, ask questions, and get clear explanations.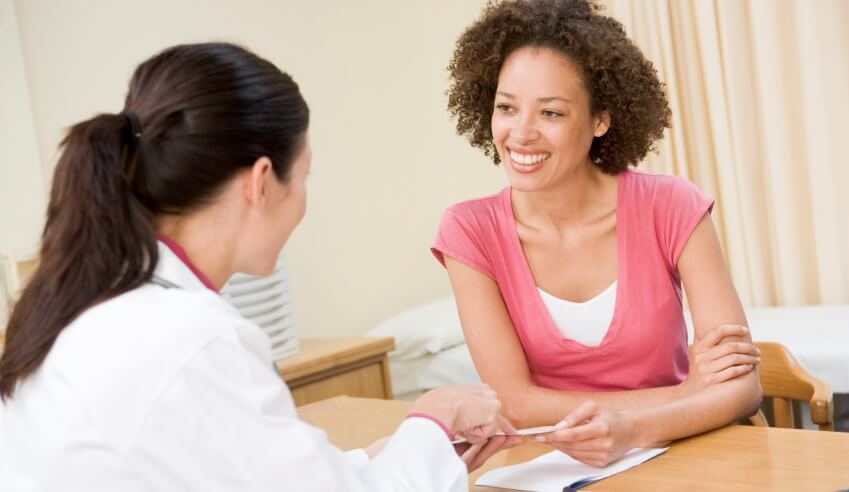 You need a doctor who understands that your situation isn't a walk in the park, that there is emotional fallout and it isn't "all in your head" — as some women have been told. A doctor who knows the consequences of early menopause as opposed to regular menopause and can explain to you what long-term consequences you face, why you need certain therapies and what will happen if you choose not to take them. A doctor who will be there to answer the inevitable questions that will crop up along the way.
The key is not giving up — and knowing what to look for and how to look for it. As an informed medical consumer, you deserve the best care possible — and it's up to you to seek it out.
Step 1: Decide What You Want From A Doctor
The best way to begin finding the right doctor for you is to start with the basics: What do you consider to be a good doctor for your situation? You may want to ask yourself the following (and, keep in mind, there are no right or wrong answers):
•    Do I feel more comfortable with a man or a woman?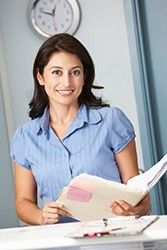 Some women only want a female gynecologist, reasoning that only a woman can truly understand what another woman is going through. And when you're going through premature menopause, you often will have to talk about many extremely personal aspects of your life and body — issues like your sex life.
It's important that you feel able to be totally honest and forthcoming about these issues. Some women feel uncomfortable talking about topics like vaginal dryness or discomfort during sex with a man; others have no problem with this. Would your doctor's gender make a difference to you?
•    Do I want a doctor with a traditional practice or one who is open to alternative medicine?
This is an important point to think about. More traditional doctors tend to be wedded to the tried-and-true forms of HRT (Premarin and progestins). Others are open to prescribing newer forms of hormone replacement therapy (HRT) including so-called "bio-identical" hormones, and still others incorporate alternative treatments such as acupuncture or herbal supplementation in their recommended therapies.
Think about the course of action you would feel best taking. If you think you will be happy with traditional HRT, then a traditional doctor makes sense. Although EarlyMenopause.com does not make specific health care recommendations we have extensively covered the Synthetic vs Bio-identical HRT debate and the use of natural remedies in the following helpsheets:
#1    What Does The Science Say About Natural Remedies?
#2    Making Sense of HRT: Natural vs Synthetic
The best course of action is to trust your health care in the hands of a specialized and responsible prescribing doctor who practices evidence-based medicine. So-called "natural remedies" may  have additive benefit in symptom management but should only be incorporated after thorough discussion with your chosen doctor.
•    Do I want a doctor who specializes in menopause, or, even more specifically, in premature ovarian failure (POF), early menopause or hormonal disorders? Would a gynecologic or medical endocrinologist be better? Or am I just as happy with a regular gynecologist or GP who specializes in women's health? 
Frankly, this can get a little problematic since premature menopause isn't a common specialty. However, many large medical centers (especially in larger cities) do have doctors who specialize in hormone disorders. And, after a wave of baby boomers entered menopause, more gynecologists have focused their practices on menopause as a specialty.
You may feel more comfortable seeing a doctor who specializes in menopause (premature or otherwise) as opposed to a regular ob/gyn, because you don't have to deal with the "baby factory" feel of many doctor's offices. More importantly, a menopause specialist is often more up-to-date in terms of HRT, and usually has a hands-on knowledge of menopause. In general, then, you are probably best seeking a menopause specialist, if not a premature menopause specialist.
•    Should I see a reproductive endocrinologist — someone who specializes in infertility and hormonal disorders?
This is a very specific specialty — and one that may fit the bill for your needs. Reproductive endocrinologists (RE) are well-versed in matters of reproductive hormones, so often are much more in tune with premature ovarian failure. This is an especially good choice if you are eager to pursue a pregnancy. In this case, you may want to begin seeing a reproductive endocrinologist as opposed to a regular ob/gyn from the outset.
•    More food for thought when deciding which doctor is best suited to your needs. Beyond these more technical questions, also think about such things as:

Personality  — Would you feel comfortable with an authoritarian doctor or prefer one who is more flexible?
Age  — Would talking with a younger doctor enable you to establish better rapport? Or does age not matter to you at all?
Practice Size  — Would you rather see a doctor in an individual practice or one in a larger practice or clinic? The former may imbue you with a sense of personalized care but the latter tends to be more of a known entity.
Step 2: Finding The Best Doctor for You
Once you have an idea of the type of doctor you're seeking, it's time to start looking for that doctor. Consider trying one or more of the following:
•    Ask other women — especially, if possible, others who are in your situation — that is, they also have premature ovarian failure (POF) or have underdone surgical menopause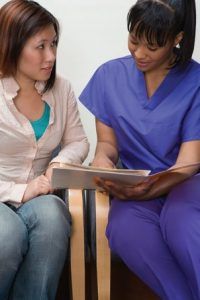 Friends and family can often give you the best recommendations based on their personal experiences. They've got a unique perspective — from the examining table itself — and can give you an idea of how a doctor treats her patients, her bedside manner, her medical philosophy, and so forth. However, don't blindly assume that, just because a friend recommends a doctor, he or she will be right for you.
Does the person who recommended the doctor have needs similar to yours? Does she like the same sort of things in a doctor as you? If you don't know the answers to this, don't be afraid to ask your friend or relative — and ask about the doctor she's recommending as well. It's best, of course, to get recommendations from other women in menopause — even better, women in your specific situation.
•    Ask for referrals online on one of the many menopause communities or websites available
This is the online version of getting personal recommendations, and one that's especially helpful if you don't know anyone personally going through premature menopause or even menopause. You can post a message asking if anyone can suggest a doctor in your area.
•    If you're happy with your primary care physician, ask her for suggestions
Because your primary care physician, general practitioner or internist knows you and your needs as a patient, often he or she can give you the names of doctors who will fit in with your patient style.
•    Ask medical professionals who they see
Sometimes one of the best ways of finding a good doctor is to speak with people who work with doctors — nurses, physician's assistants and other doctors. Often they'll have insight into how a doctor works with patients, what type of medical orientation he or she has (open to natural alternatives or strictly traditional, for example), and so forth.
•    Call local hospitals to get names of doctors who specialize in menopause, premature ovarian failure, or hormonal disorders
Another tried-and-true method of locating prospective doctors, this method is especially helpful because you can be sure that doctors are affiliated with hospitals in your area.
•    Contact the North American Menopause Society (NAMS) for a list of doctors in your area who have registered as menopause specialists
The North American Menopause Society is a group that offers information on menopause, including answers to frequently asked questions, updates on news and studies, and lists of menopause centers and doctors. While NAMS doesn't make any claims for these doctors, since these doctors have chosen to register with NAMS as menopause specialists, chances are good that you'll be able to locate several doctors in your area who are well-versed in treating menopause.
One caveat: Since there are no requirements for the doctors who list themselves as menopause specialists, you aren't guaranteed that these doctors are actual specialists or just general gynecologists with some menopausal patients. So if you do use this resource, do be sure to also interview the doctors or their office staff by phone to determine whether they fill your needs.
•    Check if major medical centers in your area have specific menopause or hormonal disorder clinics or group practices
Often this is a great way of finding doctors who have experience in premature menopause. In addition, sometimes these centers conduct studies and if you qualify, you may get free care.
•    Don't necessarily limit yourself to gynecologists
Many women have had good results with other health care providers, such as physician assistants, nurse practitioners and general medicine MDs. Of course, if you do opt for one of these other health care providers, be sure he or she is a women's health specialist. There are too many potential consequences of premature menopause to take the risk of seeing a health care provider who isn't well-versed in women's care.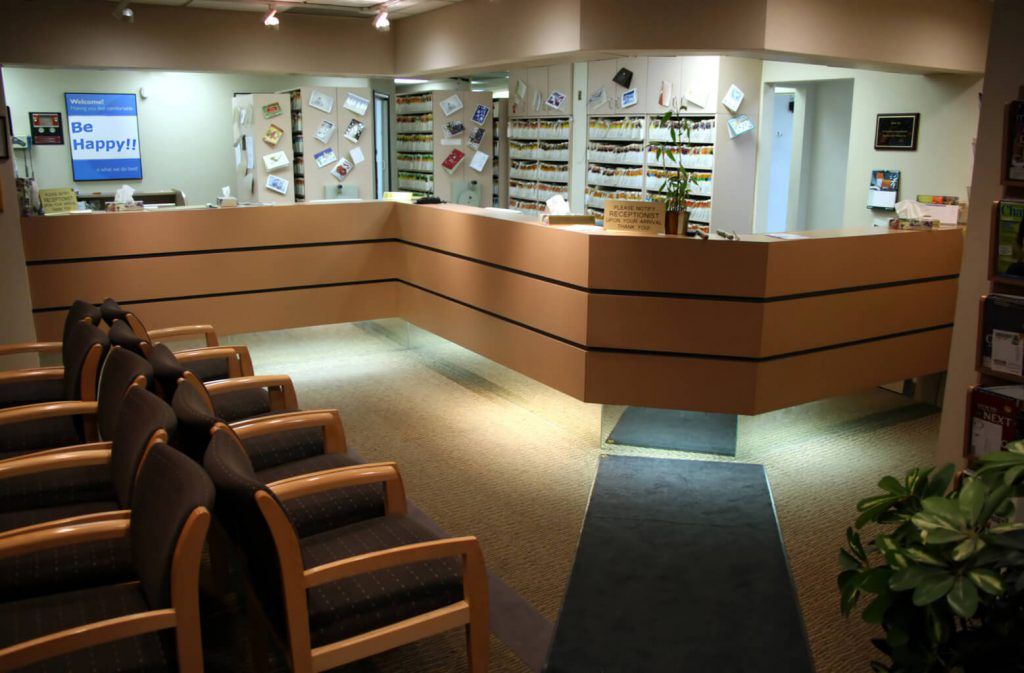 •    If you're part of a Health Maintenance Organization (HMO) plan, consider going out of network
You may find that the doctor you want or one that's recommended highly isn't part of your HMO. In this case, it makes sense to consider paying for optimum health care if possible. More and more specialists are in practices that accept no insurance at all. Keep in mind: your body is worth the extra expense!
•    Read menopause books and articles, and check online to find the name of doctors who are menopause, POF, or surgical menopause experts
Often menopause-related books and articles interview doctors — which can give you a great idea of those doctors' views on HRT, menopause management, and their general medical philosophy. In addition, many doctors and practices have set up websites, which list their backgrounds, philosophies, the types of treatments they endorse, and more.
By doing a simple online search using "menopause" or "premature ovarian failure" as your keywords, you can potentially locate doctors who specialize in these areas. Incidentally, this is also a good way of finding doctors who specialize in infertility problems — a help if you're interested in pursuing a pregnancy either through donor eggs or more experimental treatments.
Of course, it's vital you do your due diligence to ensure any doctor you meet is  who they say they are. And, it goes without saying, you should avoid "online-only consultations" and other such offerings to meet your doctor in a traditional 'face-to-face' setting.
•    Check reference books and magazine articles that list top doctors
One book that is often available in library reference sections is "The Best Doctors In America", by Woodward/White. Inc. This lists doctors across the country who were chosen as recognized leaders in their respective fields. Also, often regional magazines put out special "top doctors" issues — for example, New York Magazine publishes an annual issue listing top doctors in the New York metropolitan area as chosen by other doctors.
Step 3: How To Evaluate the Doctors You're Considering… Before You Make An Appointment
Once you've put together a list of doctors who interest you, call the doctors' offices to do a little background digging. This will take you only a few minutes — and it may well save you a lot of time and trouble over the long term. A few phone calls can give you a lot of information; can help you see if the doctor's practice fits in with your needs; and can help you make up your mind about what doctor will work best for you. It's simple, painless… and very productive.
Start by explaining your condition and ask if the doctor is accepting new patients. Obviously if he/she isn't, it's a done deal… but, in this case, you may want to ask if she has any associates who are accepting new patients.
If the doctor is accepting new patients, then it's time to find out a few things. Ask the receptionist if he/she has a few minutes to answer some questions. You'll be asking two types of questions: ones about office procedures and ones about the doctor and the practice.
You can also learn a lot about the office not just by the answers to your questions, but to the feel of the conversation in general. What does the person manning the phone seem like? Helpful? Harried? Abrupt? The attitude of the staffers on the front desk can give you a real insight into the "feel" of the doctor's office… and possibly into the doctor's personality as well.
Is the receptionist friendly? Or does she seem irritated by your questions? Are you put on hold immediately? Does the office seem extremely busy? Remember, you'll be dealing with the receptionist or others on the office staff when you call with questions and so forth. Moreover, the personalities of the front desk often can give you a clue as to how the office is run… and, by extension, clues about what the doctor is like.
Finally, ask if it's possible to speak with the doctor herself for a few minutes. This is a great way of discovering if the doctor sees eye to eye with you about the type of treatment you're interested in and can give you an idea of her personality. Often you won't be able to speak directly to the doctor, however. In this case, try to find out what you can about the doctor, the types of treatments she'll be open to, and so forth from the receptionist.
If you get good vibes from the phone conversation and if the answers to your questions seem positive, you have two choices: You can either select a doctor based upon your phone conversation or you can set up a consultation or interview appointment with the doctor. The latter makes sense if you have narrowed your list of possible doctors to two or three and need more information to make a final selection.
The point of the meeting is to get acquainted and determine if the doctor will meet your criteria. If, however, you are quite sure that you have found a doctor you feel comfortable with, then you can go ahead to setting up a regular office visit — one that will include both an interview/medical history consultation and a physical exam.
In either case, the first meeting with a doctor is an important one. You'll be able to discover if indeed you've found the right doctor — the one you need and deserve!
Step 4: The Final Step in Choosing a Doctor: The First Face-to-Face Meeting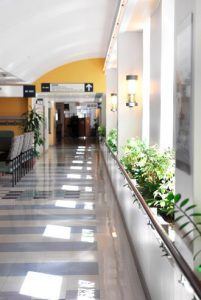 When you first go to a new doctor's office, you can start evaluating from the minute you walk through the front door. All sorts of seemingly minor components add up… and can give you an idea of whether this doctor is right for you or not.
Notice such things as how you're greeted by the front desk staff, what the office environment is like, how comfortable the waiting room is, how office staffers interact. If you have to wait a while before you can actually see the doctor, did you receive an explanation and apology? Obviously, what you want is a professional, yet friendly, environment, one that makes you feel comfortable.
But the real nuts-and-bolts of the matter arrives when you finally sit down to talk with the doctor. Here's when you can actually see how well you believe you'll be able to work with this particular doctor.
As I mentioned earlier, because POF and early menopause (EM) affect you both physically and emotionally, it's more important than usual that you feel you have a rapport with your doctor. The issues involved in the treatment of premature menopause are often highly personal, for one thing. In addition, if you go on HRT, you'll be seeing your doctor fairly frequently, especially initially — so it's vital that you feel able to talk freely.
In your first interview with your doctor, you'll, of course, be talking about yourself — your health history, symptoms and so on. But you should also be determining if the doctor is right for you. Along these lines, during your first meeting with your doctor — whether it's a "scoping-out" interview on your part or a full-fledged office appointment — here are some questions to either ask or think about:
•    If you haven't had any tests that are commonly run to indicate menopause (FSH and estrogen blood levels), how does the doctor react when you say that you think you are experiencing premature ovarian failure or early menopause?
This is probably the one most important indicator of whether or not this is the right doctor for you. As I've said repeatedly, all too often, women in this situation are handed the "you're too young" line when they explain to a doctor that they believe they're entering menopause at a young age. If the doctor immediately says this, chances are extremely high that this is definitely not the doctor for you!
•    What is your doctor's philosophy?
You don't necessarily have to come out and ask the question point-blank (although you can, if you want!). Essentially, you should be checking if the doctor is an authoritarian type who doesn't want input from you and just gives you instructions and procedures to follow or if she is one who welcomes discussion, patient input, and questions.
How does the doctor react if you mention that you've read books or have done research on your condition? It's also wise to ask about the doctor's attitudes towards HRT, hysterectomies, natural supplements and so on. You're trying to get the most accurate picture of the sort of treatments the doctor normally prescribes and see if they mesh with your preferences.
•    How much time is the doctor willing to spend just talking with you?
You shouldn't be whisked out of the consultation room into an examination room in only a few minutes flat. Treating POF and EM isn't solely a hands-on proposition. It also requires that the doctor know what your body has been going through, what your lifestyle is, the symptoms you've been experiencing, your personal health history and that of your family, and your emotional well-being, as well.
If the doctor is too quick to cut off the talk and head for the physical examination, you probably won't wind up with the care you deserve.
•    Will you be sent copies of your medical records and test results?
In general, it's a good idea to keep a file at home with these records in case you switch doctors, need ready reference for emergencies, and the like. Furthermore, if a doctor is unwilling to give you your own records, it should send up a red flag. It may mean the doctor doesn't want you to be involved in your own health care (not a great sign) or that he or she is uncomfortable having you see your own test results.
After the meeting
Finally, just take a few minutes to think about how you felt during the entire meeting with the doctor. Usually you'll know deep-down if you feel at ease, if you feel you can trust the doctor and work well with her — in other words, if this is the doctor for you.
If you're not pleased with the doctor, or if everything seems fine, but you just don't feel quite satisfied, there's nothing wrong in continuing your search. It's not uncommon for women to try out a few doctors until they find the right one.
Remember — it's up to you to keep looking for that right doctor, one you can feel comfortable with, secure with, and trust. It's worth the time, effort and thought. Speaking from experience, when you do find the right doctor, it makes a huge difference in how well you can cope with the unpleasant surprise of this condition.
Adapted from "The Premature Menopause Book", by Kathryn Petras. Edited by EarlyMenopause.com.