This helpsheet will help you understand perimenopause — what it is, how to figure out if you're going through it, and how to cope.
Here's a quick snapshot of what's happening in your body during perimenopause: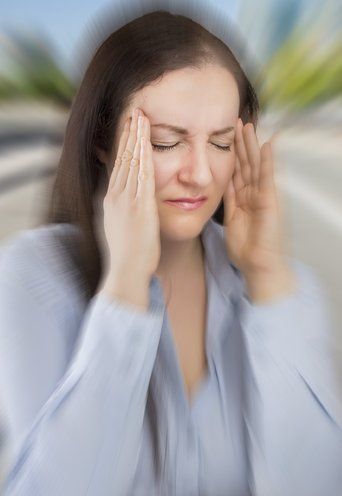 As you get older, your ovarian follicles are aging as well.  They produce less and less estrogen and progesterone and, in response to this, your pituitary gland secretes higher and higher levels of FSH (follicle stimulating hormone) and LH (luteinizing hormone).
It's your body's attempt to get your ovaries working as they used to — an effort to get your ovaries to continue developing follicles which, in turn produce estrogen… and then, after ovulation, progesterone too. And, for a number of years, this actually works.
The increased FSH and LH levels do keep the "ovary factory" running. But over time, the levels must continue increasing to get the job done — and ultimately, the FSH and LH fail to kick off the production of enough estrogen and progesterone.
Usually, FSH levels begin rising about 5 years before actual menopause; and LH levels rise a bit later than this — about 1 year prior to menopause.  Estrogen levels begin declining, but often this occurs later in the continuum — much closer to actual menopause.
The Emergence Of Symptoms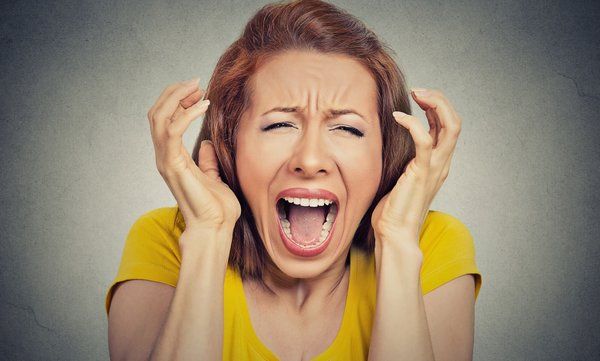 Because of the shifts in hormone production, perimenopause is hallmarked by the emergence of symptoms — changes in your period, hot flashes, mood swings… all those things that are often referred to as just plain menopause.
Unlike full-fledged premature ovarian failure (POF) or early menopause (EM), when you're in perimenopause, you often ovulate and you typically still are producing estrogen at higher than post-menopausal levels.  In fact, most often, you'll be producing hormones that test in the "normal" range — one of the reasons this can be a difficult condition to diagnose.
This is a crucial difference between perimenopause and POF or EM. And it's one of the reasons, if you're still in your late 30s and think it might just be perimenopause, to ascertain your hormone levels — particularly your estradiol levels.
Most doctors concur that women with POF or EM should replace their hormones until the normal age of menopause, as there are numerous consequences for a woman faced with years of low estrogen. Perimenopause, on the other hand, isn't marked by these extremely low estrogen levels.
Yes, your levels might be dropping… but they're still typically in what's considered the average range. This is why there's a distinctly different approach to coping with POF or EM on one hand, and with "normal" perimenopause on the other.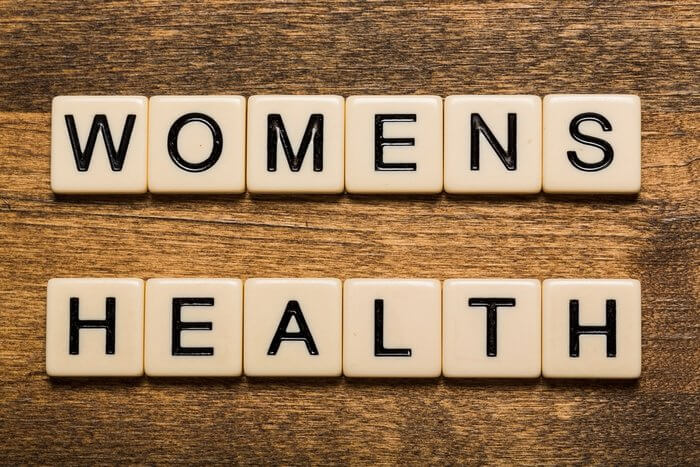 So how can you be sure if it's perimenopause?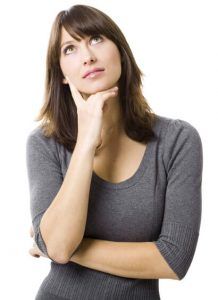 It's the logical question — but, unfortunately, it's not always an easy question to answer.  As stated above, most women begin perimenopause in their mid-40s or later, but some do begin seeing symptoms in their late 30s or early 40s.
So age is probably the first tip-off:
•    If you're younger than your late 30s, it's likely not perimenopause, but rather the beginning of premature ovarian failure (POF) or early menopause (EM).  In this case, it's important that you see your doctor and ask for testing.
•    If you are in your late 30s or early 40s, then it could be perimenopause… or it STILL could be POF or EM.  Again this illustrates the importance of working with your doctor to establish a diagnosis.
Usually, you get the indication that something is going on differently with your body when you notice changes in your period. This is one of the most common symptoms to appear.  Sometimes, in the earliest stages of perimenopause, your cycle length shortens. In other words, your period comes more frequently — every 25 days, say, instead of ever 28.
You'll notice changes in your flow — often your bleeding will be heavier; other times lighter. As time goes on and you get closer to menopause, your periods often become more irregular and you might even begin skipping periods from time to time.
And, as menopause comes even closer, the frequency of skipped periods increases.  About 75% of women will notice their cycle length slowly increase — from the norm of 28 days to 60 days — usually in the last 5 years before menopause itself (source).
Progressing further, your periods become less and less frequent, skipping periods becomes the norm (not the exception), and you ultimately pass through menopause itself, the last period you'll have. (Note: In this case, you're not considered post-menopausal until one full year has passed since your last period).
In addition to changes in your period, you might also notice other symptoms of hormone fluctuations — such as hot flashes, night sweats, mood swings, and changes in body-fat distribution. Vaginal dryness often increases too as a result of slowly dropping estrogen levels.
The Hormonal Side Of Perimenopause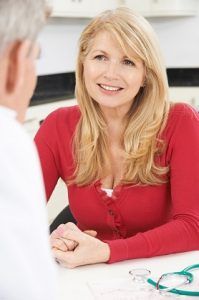 One key thing to remember: in perimenopause, your hormones are gradually transitioning to post-menopausal levels, just as your ovarian function is gradually winding down.
It's not a sudden shift in hormone levels, but a progression — which is one of the main reasons that symptoms can vary greatly.
However, hormone levels do bounce around quite a bit in perimenopause, so it's not unusual to have these symptoms one month (or one day!) and feel perfectly fine the next.  This is in contrast with POF or EM.  In these cases, typically your symptoms remain more stable.
Some researchers have linked body type with the the severity of menopausal symptoms.  The theory developed from the observation that fat cells can both store and produce estrogen.  However, evidence as to whether heavier women have more or fewer symptoms to date has been contradictory.
Interpreting Hormone Test Results
If you're in your late 30s or early 40s and begin noticing symptoms arise, you will still want to ask your doctor to test your hormone levels — particularly your follicle stimulating hormone (FSH) levels. As your ovarian function starts to wind down, your FSH levels usually start to rise.
This is especially important if you've begun skipping periods, as there is a chance that what you're experiencing isn't plain old perimenopause, but rather the onset of premature ovarian failure or early menopause.
As we mentioned though, in perimenopause your hormones can fluctuate a great deal.  This means there's a chance that when you get your blood drawn for a hormone test, your levels will appear completely normal even though you certainly don't feel  normal. So some doctors might slough off your complaints, since they're not corroborated by your test results.
In this case, you have a few options:
•    You might want to consider getting your FSH tested again, at least a month later. This is especially recommended if you have actually begun to skip periods.
•    In addition, many doctors feel it best to not go by an FSH test alone, but also think testing other hormone levels (particularly estradiol) can give a better picture of whether or not you're dealing with perimenopause or with POF.
While some women may begin noticing symptoms of perimenopause as early as their late 30s, it's not terribly common to have low estrogen levels at this point… since low estrogen tends to occur very close to actual menopause.  It's also wise to get your thyroid levels tested, as the symptoms of thyroid disease overlap with those of menopause.
How To Deal With Perimenopause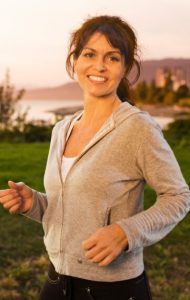 Because perimenopause is a natural transition — something that is "normal" for lack of a better term, there's quite a bit of latitude in terms of treatment options… and quite a bit of debate!
The key with treating perimenopausal symptoms is focused on maintaining quality of life.  This is different to the situation faced by women with POF or EM, who may replace hormones in part to tackle long-term health risks associated with extended exposure to low estrogen.
With peri, the issue is "how do you feel?" not  "what will the consequences be (of low estrogen down the line)?"
Along these lines, the main concern when it comes to coping with perimenopause is the severity of your symptoms.  Many doctors prescribe low-dose birth control pills or, more recently, low-dose hormone replacement therapy.
Finally, there's also the "watchful waiting" method of dealing with perimenopausal symptoms — in which no intervention is made until if  and when  you feel it strictly necessary.  In truth, this can also be a very valid option.  Cool showers, fans, and just bearing it and remembering this too shall pass…