While it's similar to menopause, it's not strictly menopause.  There are several key differences.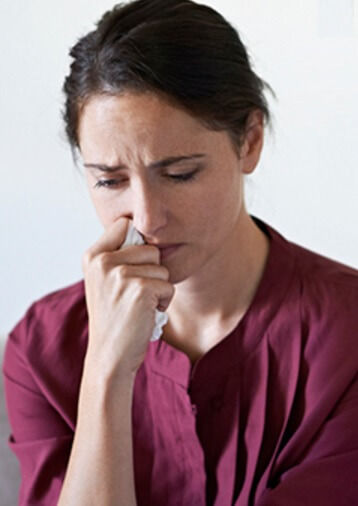 One of the most important differences is that many women with premature ovarian failure (POF) can and do still ovulate from time to time and in some instances, can even get pregnant.
According to statistics, this occurs in roughly 8 to 10% of women with POF.
This is because POF doesn't necessarily mean a lack of viable follicles.  Yes, some women with POF do have early depletion of follicles (which is then, in effect, menopause).
But others — nearly half according to some experts — actually still have follicles.  The problem in this case is a "disconnect" between hormones and ovarian function, or an autoimmune problem.
Premature ovarian failure — as with many conditions — develops over time.  Prior to full-blown POF (i.e. no periods for at least 4-6 months and post-menopausal hormone levels), you move through different stages of what's now called "primary ovarian insufficiency" (POI).
Specialists have identified four stages of primary ovarian insufficiency (POI) that culminate in premature ovarian failure (POF):
Okay, so that's the technical breakout of what happens — how POI becomes POF. And it all seems nice and neat. But, as you might expect, it's not quite as cut-and-dried as it sounds.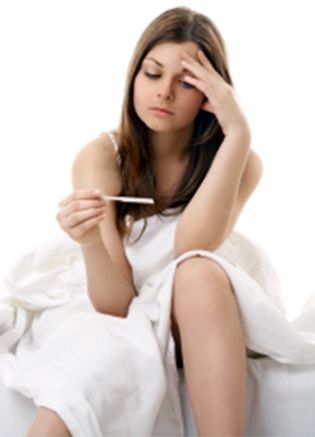 Typically, the first sign that you're entering POI (and thereafter POF) is a change in your menstrual cycle.  Your cycles may shorten — i.e. you get your period more frequently.
But in other cases, your period seems completely normal.  The tip-off could simply be that you're unable to get pregnant and there appears to be no reason.
And for some women, the first tip-off is hot flashes — even in cases where you're still cycling normally.  The various ways in which this condition presents itself illustrates a key point:
Unlike "normal" menopause, women with POF often exhibit symptoms linked with very low estrogen even while they're still getting regular periods.  It's this that often confounds doctors who aren't familiar with this condition — and can lead to problems for you, the patient.
Selected Sources & Further Reading
Nelson, L.M., Anasti, J.N., Flack, M.R. "Premature Ovarian Failure." Reproductive Endocrinology, Surgery, and Technology  1996; Chapter 71: 1394-1410.
Nelson, L.M. "Primary Ovarian Insufficiency." N Engl J Med  2009. (Link)
Conway, G.S.  et al. "Characterization of idiopathic premature ovarian failure." Fertility and Sterility  1996; 65:2, 337-41. (Link)
Conway, Gerard S.  "Premature Ovarian Failure." Current Opinion in Obstetrics and Gynecology  1997; 9 (3), 202-206. (Link)