Breast cancer… it's something that worries so many women, particularly those on hormone replacement therapy (HRT).
There have been several studies linking estrogen and an increased risk of breast cancer. Debates followed about the safety of HRT and whether the benefits outweigh the risks. This had led to continual coverage about a very real — and worrisome — topic.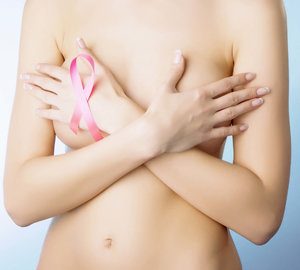 And the studies keep coming: looking at the effects of long-term (and even short-term) HRT usage in post-menopausal women. In average post-menopausal women… that is, women over age 50.
But what about those of us who are hormone replacement therapy long before the "average" post-menopausal woman? Many of us will be on HRT for many years before we even get close to age 50.
What are our risks? Are we putting ourselves in danger? How can we read between the lines of these studies and assess the situation?
The first — and most important thing — to keep in mind is that we are not the typical post-menopausal woman. The studies that have been done focus on women in their 50s and older who are extending their exposure to estrogen. In other words, they are supplementing their bodies with estrogen beyond the "normal" age of menopause. It's this prolonged exposure that appears to increase the risk of breast cancer.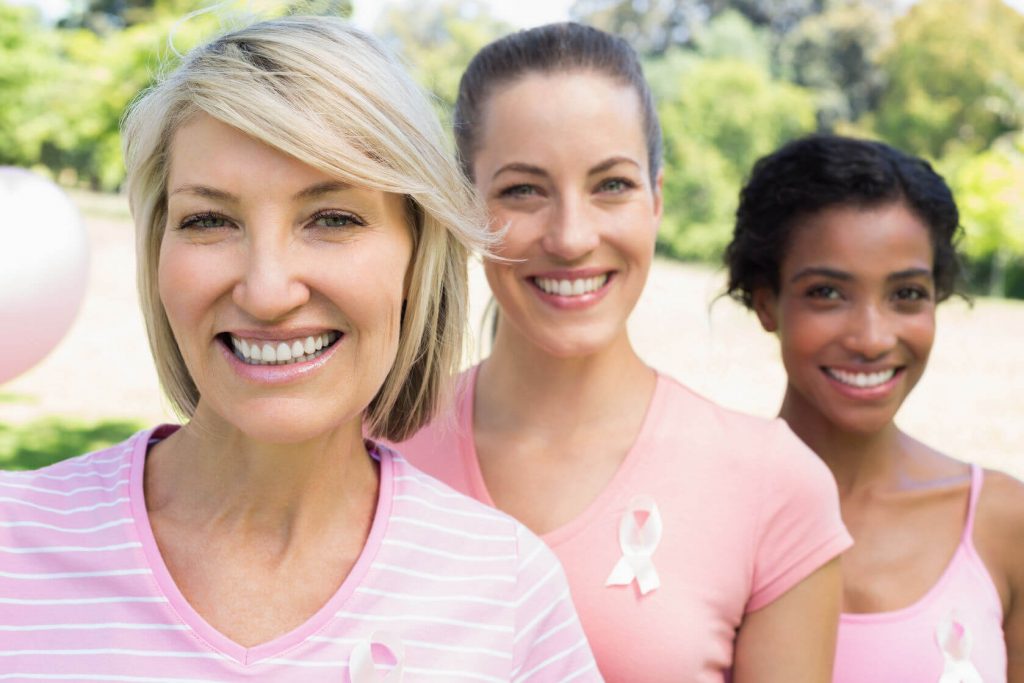 Younger women — women who have premature ovarian failure (POF), early menopause, or surgical menopause — are not dealing with the same situation. We're replacing hormones that we might otherwise have expected to have until we reached the average age of menopause. In fact, when taking HRT, we might actually be exposing ourselves to lower levels of estrogen than those of our non-menopausal peers who have average hormone levels.
It's also important to remember that if you're currently on HRT due to early menopause or POF, your cancer risks aren't necessarily increased to the levels that appear in the studies because, as a younger woman, you start out with a much lower risk of breast cancer to begin with than that of the older women involved in the studies.
To make a rough comparison of odds, the average 35-year-old woman has approximately a 1 in 200 chance of developing breast cancer within the next decade, while a 55-year-old woman has around a 1 in 33 risk in the same time-span — quite a large difference (source).
Remember, you should always talk to your doctor about your concerns — and carefully weigh your personal risks. Breast cancer is not something to be overlooked, to say the least. It's the most common cancer affecting Western women.
By the age of 75, about one in every thirteen women will get breast cancer, and it may affect an average of one in every eight women if there is a family history of this disease. And as more studies have been done on HRT and breast cancer, the more indisputable it appears that there is a significant link between the two.
The Estrogen-Breast Cancer Connection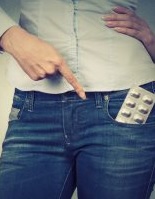 The concerns about estrogen replacement being linked to increased breast cancer risk began because certain cancerous tumors have estrogen-receptor proteins. Scientists have hypothesized that this type of tumor may grow more rapidly if you are taking estrogen.
So one theory about the link between estrogen and breast cancer isn't as much that estrogen will cause normal cells to become cancerous, but that it may cause cancer cells already in your breasts to grow much more aggressively.
Another theory hypothesizes that the link between estrogen and breast cancer is as follows: estrogen causes breast tissue to grow rapidly; cancer more commonly emerges in rapidly growing tissue; thus there's an increased risk of cancer.
And yet another theory holds that it's a matter of estrogen being broken down in the breast and then binding to — and damaging — DNA. Frankly, there is no unanimous agreement on exactly what causes these estrogen related breast cancers. Nevertheless, this link (between lifetime estrogen exposure, including HRT, and breast cancer) seems more and more definitive (source).
A Closer Look at What the Risk Numbers Mean for a Woman in Early Menopause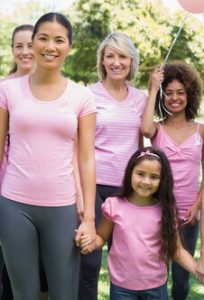 Okay… so what does all this mean for you?
Well, let's put the increased risk into perspective. It's one thing to hear the numbers on the news, but another thing to actually understand what they really mean. And, on the whole, the media reports tend to sensationalize the threat posed by HRT.
Put simply, the headline figures used in many of these reports refer to relative risk. In other words, your relative risk has doubled if HRT increases the likelihood of an event (breast cancer) from 1 in 200 to 2 in 200. In absolute terms, however, the risk has only gone up by 0.5%.
Nevertheless, across a wide population, these increases are significant and warrant close consideration.
Remember, however, it's vital to understand that the studies that have been done mostly deal with women age 50 and over. Extrapolating this data and reading between the lines takes us into murkier territory with no conclusive answers.
What we really want to know is what these risk means to you, not a woman in her 50s or 60s, but one in her 20s, 30s or 40s.
You may have heard the frightening statistics about the number of women who can be expected to develop breast cancer in her lifetime. But these figures deal with an entire lifetime, possibly extending well into old age.
The actual risk of breast cancer for a woman age 20 to 40 — that is, the usual age of someone coping with early menopause or premature ovarian failure (POF) — is much lower. A woman at age 25 has roughly a 1 in 1,500 chance of being diagnosed with breast cancer any time in the next 10 years. At an individual level, this risk may be higher or lower depending on things like your health status, genetics and family history.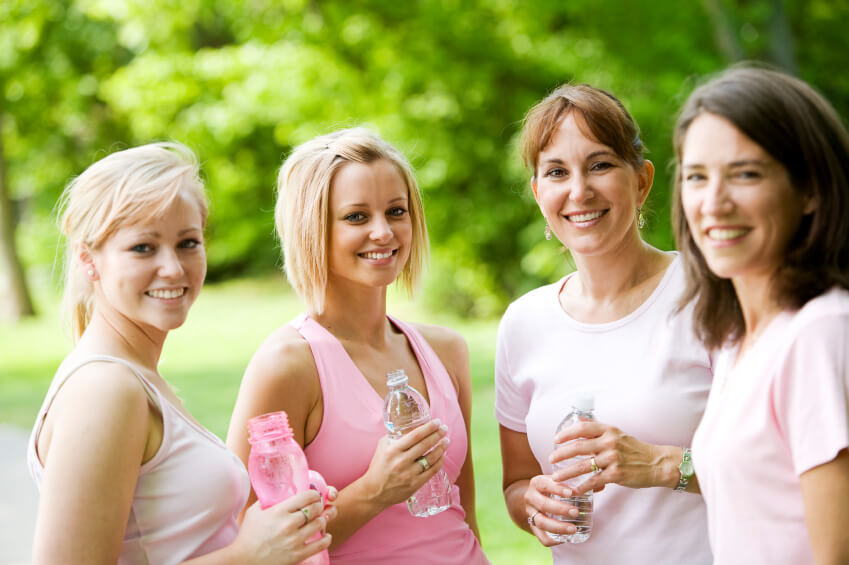 At 35, the risk increases a great deal, but it's still not as high as you'd think — approximately 1 in 200. By age 45, the risk has increased even more — to 1 in 60 and by age 55, 1 in 33. It's a very large jump from 1 in 1,500 or 1 in 200 to 1 in 33. As a younger woman, on average you are at a much lower risk of developing breast cancer than the women who have been studied (for example, in the landmark WHI study).
And add to this that going through early menopause or premature ovarian failure (POF) actually reduces your risk of breast cancer compared to the general population. Studies have shown that women who go through menopause before the age of 51 have a lower risk of breast cancer than their peers (1).
By the same token, women who keep having periods past age 51, the average age of menopause, have been found to have a 2.3 percent increased risk of breast cancer each year they remain non-menopausal compared to their peers.
The general rule of thumb, then, is that the pros and cons "equation" for taking HRT is different for women in early menopause than it is for women going through menopause at the "normal" age. Naturally, your doctor is the best person with whom to discuss these benefits and drawbacks, but authoritative sources maintain that short-term estrogen HRT has a favorable risk vs benefits profile for younger women. Long term usage is where things are a little murkier (2).
Since experiencing an early menopause independently reduces your risk of developing breast cancer, many believe that HRT merely brings your risk back up to that of a woman in your age bracket who has normally functioning ovaries and regular estrogen levels.
On the other hand, caution has been urged from other sections of the medical community over long term usage of HRT in younger women. This is a sensible precaution driven largely by a lack of data specifically applying to younger women, and the possibility that long-term HRT use might increase the risk of breast cancer in younger women by more than what is already thought.
Nevertheless, even if you've been on HRT for ten years, don't automatically assume you're in the same boat as the older women who've been studied extensively in the WHI and the Million Women Study. You've been replacing your estrogen — you've been ostensibly restoring your hormone levels similar to what they would have been had your ovaries been acting like those of other women your age.
Not only that, but early menopause comes with certain elevated risks not faced by older menopausal women that we often must be proactive in tackling. It's vital to remember that women going through early menopause or premature ovarian failure (POF) do have a much greater risk of bone loss and cardiovascular problems because of low estrogen levels.
So, in most cases, doctors agree that the benefits of HRT (protecting bone density, etc.) far outweigh the cancer risks. One thing is for certain — once you do reach the age of "normal" menopause — age 50 or so — it's a good time to reevaluate the situation and your HRT use. Up to that point, however, your best course of action is frank and forthright discussion with your doctor while you figure out a treatment plan that suits your needs.
Making the Decision: Risk Factors to Keep in Mind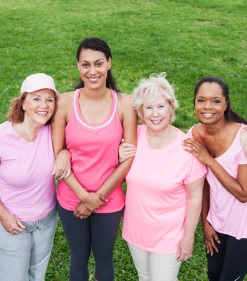 All this said, though, it's important to weigh your own risks where breast cancer is concerned when making the decision about HRT. The main risk is for women who have a family history of breast cancer — especially if relatives on your mother's side got breast cancer before menopause.
To get a little technical, there are two major breast cancer genes that have been identified (among others) — BRCA-1 and BRCA-2. If you have a mutated BRCA-1 gene — and have a strong family history of breast cancer, you have an 80 to 85 percent risk of developing breast cancer and a 50 percent of ovarian cancer over your lifetime.
If breast cancer doesn't run in your family, you've possibly inherited a "blocking" gene as well that prevents the mutation from causing the cancer. About 1 in 200-400 American women probably carry a mutated BRCA-1 gene. If you have a mutated BRCA-2 gene, you also run an 80 percent risk of breast cancer, but not ovarian cancer.
Generally speaking, the overall risk across a population increases approximately two times if your mother had breast cancer before the age of 60, and about one and a half times if she got breast cancer after age 60.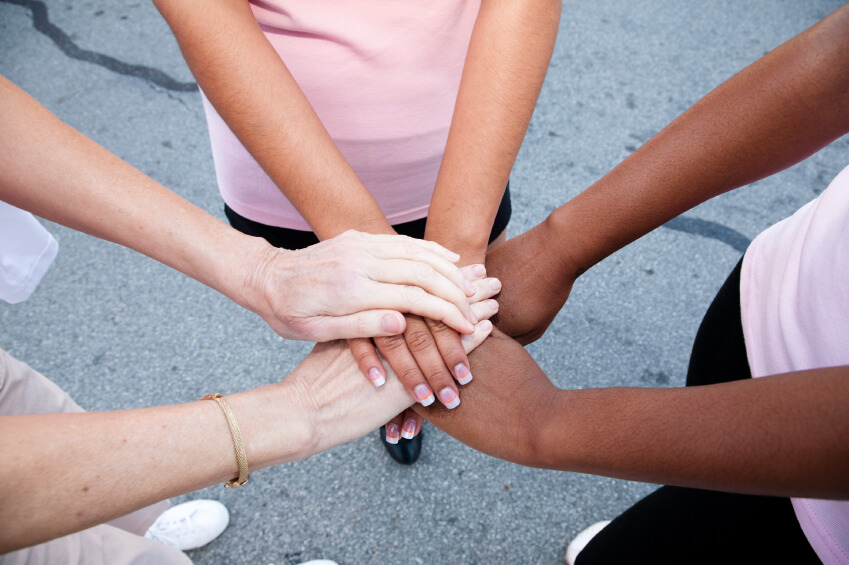 As mentioned before, you're also at a higher risk if you've been exposed to estrogen for a long period of time — your body's own (endogenous) estrogen. This is one instance where premature menopause is actually a positive thing: The older you are when you start menopause, the higher your chances of getting breast cancer.
It's a similar effect if you start your period at a very young age — before you reach 12. If you have your first child after age 30 — or never had a child, you also increase your risks. The key here is exposure to estrogen without the protective benefits of your natural progesterone.
A prolonged exposure to unopposed estrogen is associated with an increase in breast cancer. Other risk factors for breast cancer may include:
• Obesity
• Smoking
• High-fat, low-fiber diet
• Alcohol consumption
These other risk factors — genetic predisposition, exposure to estrogen, and so on — are the ones that you have to take into account when weighing how much of a risk it is for you to go on HRT.
Is your risk of breast cancer so high already that adding to your odds of getting it outweighs the very high risk of osteoporosis and heart disease that premature menopause causes? Or do your risk factors of osteoporosis or heart disease outweigh the possible increase in breast cancer?
Next, take into account that, for early menopause sufferers, your risk of heart disease is much higher than the average woman. For many POF and early menopause women the potential protective effects of HRT against heart disease and osteoporosis will outweigh the increased threat of breast cancer.
So should a younger woman on HRT worry about the increased risk of breast cancer? And should this possible risk be enough to keep you off of it? Unfortunately, this is a situation where there is no definite black and white — and where your individual circumstances must be taken into account.
All in all, as with so many of the other aspects of HRT, the risks probably aren't high enough to counterbalance the positives in most cases for women with premature ovarian failure (POF) or early menopause. However, caution is still warranted, particularly where long term use is concerned.
At age 50, after reaching the "normal" age of menopause, you may also want to reevaluate your HRT use moving forward.
If, however, you have a family history of breast cancer, you will need to think even more carefully, study the facts, go through all the possible negatives, and discuss the issue with your doctor.
By Kathryn Petras, author of 'The Premature Menopause Book". Edited by EarlyMenopause.com.